RIB cruising on the Nordfjord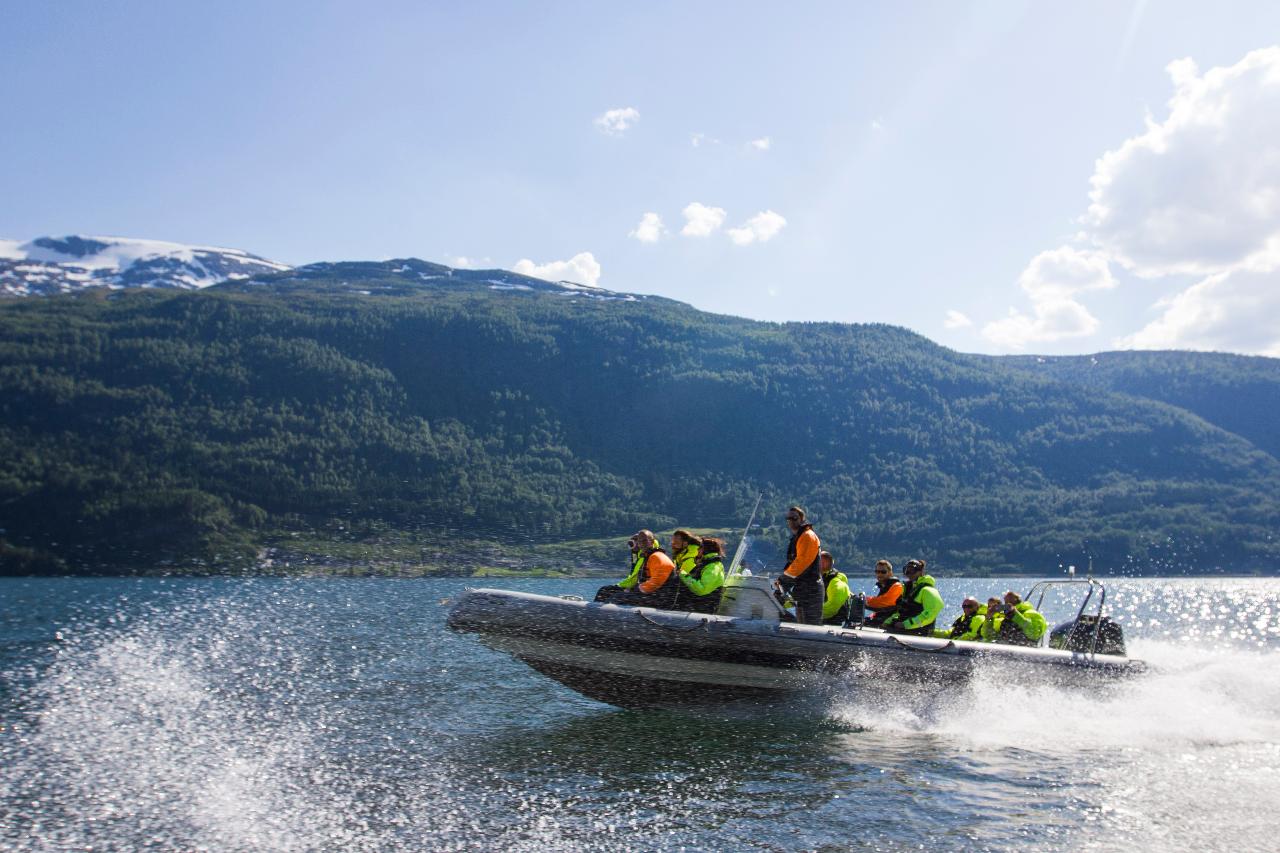 The fjord was created by glaciers, dominated by the vikings and is now world famous for it's beautifull scenery and suroundings. Our drivers will take you around the inner parts of the fjord, showing you the steep mountains, the blue glaciers and the waterfalls created by the melting snow and glaciers. Maybe we'll find a few sea eagles?
You can enjoy around 30 minutes on the fjord, and you'll remember it for a lifetime!